EU - TAIWAN CLUSTER MATCHMAKING EVENT 2017 - News
EU -Taiwan Cluster Matchmaking Event
Brussels, Belgium | 26th of June 2017

CONTEXT
This Event aims to promote collaboration and the establishment of partnerships between European and Taiwanese clusters and business associations, in fields related to 5G (5th Generation Wireless Systems), Circular Economy and Smart Industry.
The Event is jointly organised by the European Commission (DG Internal Market, Industry, Entrepreneurship and SMEs) thorough the European Cluster Collaboration Platform (ECCP) in collaboration with:
•
Taiwan External Trade Development Council (TAITRA)
•
Chinese National Federation of
Industries (CNFI)
•
Royal Flemish Academy of Belgium for Science and the Arts.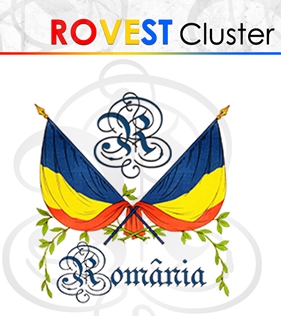 Location: Timisoara, Romania
Year of creation: 2016
N° of members: 15
Sector of activity: Business services, education and knowledge, hospitality and tourism, applications for health, training, e-government, e-health, human health, creative industries, medical devices and mobility technologies
Cluster mission: Rovest's goals are to create a framework for interaction among all stakeholders, operate in the value chain in the field of healthcare; develop a platform for R&D, innovation and technology transfer; support the environment business; encourage entrepreneurship by offering solutions for modernization; create tools and channels for effective management and transparency; development of partnerships and identification of opportunities for collaboration; promote legislative initiatives designed to improve/regulate certain aspects of the sector; organization and participation in forums, symposiums, conferences, seminars, debates, etc.; ensure the development of the cluster. Also: networking to access to potential investors, exchange best practices, creation of consortia for EU projects, benchmarking similar clusters; innovation services; joint projects with research entities; developing a brand; marketing activities.
Participation objectives: medical engineering, healthcare, green & innovative procurement, medical tourism, business.
1 INFORMATION ABOUT THE EVENT
In the scope of the 3rd Taiwan and Europe Industrial Dialogue and building on the success of the EU Innovation Week and COMPUTEX fair, there will be held various events, which objective is to foster cooperation between European and Taiwanese companies, clusters and business associations by exploring possible common areas of interest for cooperation and complementarities, in terms of sectoral, value chain, and market focus.
The EU-Taiwan Cluster Matchmaking Event on the 26th of June 2017 aims to foster cooperation between clusters from Europe and Taiwan with an agenda exclusively designed for that purpose (C2C). In parallel, the EU – Taiwan Event on Industry of the Future, that takes place from the 26th to the 27th of June, has the same objective but including a broader scope of participants (C2B). Finally, on the 28th of June will be held the Business Connection Forum in Brussels, whose cross – sectoral matchmaking (B2B) provides a last opportunity to meet with relevant actors.
The main focus, in terms of sector activity, lies in technology fields in support of: 5G (5th Generation Wireless Systems), Circular Economy and Smart Industry. Therefore, sectors such as medical & healthcare, automotive, energy, telecommunications, smart cities, aerospace or manufacturing that need digital technologies to drive their innovation are on the spot.

The agenda includes a cluster matchmaking session that will represent a unique opportunity for representatives of European cluster organisations interested in cluster collaboration with Taiwan to explore possible common areas of interest for cooperation and complementarities, in terms of sectoral, value chain, and market focus of their SMEs and other companies. Bringing together the European and Taiwanese clusters, this event intends to promote bilateral cooperation to explore common visions and seek new partnerships.
Letters of Intent, Memoranda of Understanding and other types of partnership agreements are expected to be initiated and agreed upon with roadmaps on how to sustain the collaborations.
2 AGENDA OF THE EVENT and LOGISTICAL ASPECTS
More information on the Agenda and Venue:
EU-Taiwan Cluster Matchmaking Event: www.b2match.eu/eu-taiwan-2017
Business Connection Forum Brussels: www.b2match.eu/2017BusinessConnectionForumBrussels

Venues
All activities will take place at:
Paleis der Academiën - KVAB Hertogstraat 1 1000 Brussels- Belgium
Website: www.kvab.be Google Maps: https://goo.gl/maps/NboGAGLL9jA2
3 MATCHMAKING
People meet and greet at high speed. It lasts around 20 minutes, then the bell rings and the next talk starts.
All cooperation profiles will be published online and will be for everyone to read.
We book meetings BUT we also have been booked for bilateral meetings by other participants.
We are setting our goals. What do we hope to accomplish by attending, which opportunities are we interested in.
We are doing some research in advance that will allow us to be more prepared and take full advantage of the meeting.
We are ready to present our organisation (members and partners too), but also we are prepared to listen carefully to our counterpart!
We will be brief and to the point. We only have 20 minutes ! We will share information, identify potential areas of collaboration and establish next steps. and we want to arrange a meeting after the matchmaking session with the most promising organisations.
We do follow-up with our counterparts, after the event we will send further information on your organisation (partners, members brochure, presentation, etc.) in order to keep in touch.
Collaboration is a long-distance race !